Tips for Keeping Your Battery Long Lasting

Keeping your car in top condition has a lot of advantages. You get a superior driving experience, are safer when traveling on the road, and can extend the lifespan of your car significantly. So what goes into keeping your battery long lasting, no matter how many miles you may rack up on your car?
There are a few tricks you can use when keeping your car battery long lasting, and we want you to know them all! So we spoke to our expert technicians at Pat Peck Honda to get all the information drivers from Gulfport, Long Beach, and Biloxi will need to keep their batteries running in top condition for a long time. Read on for all our helpful hints!
Average Car Battery Life
So how long should you expect your car battery to run? On average, drivers should be prepared to replace their battery anywhere from two years to up to five years after purchase. There are a lot of factors that can impact the lifespan of your battery, including weather conditions and how much you drive.
Whatever your driving conditions, you can use these great tips if you're interested in keeping your car battery long lasting.
Skip Short Rides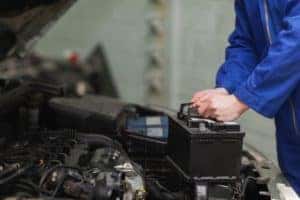 Believe it or not, shorter distances can wear out your car battery faster than a long cross-country road trip. That's because those quick drives don't give your car battery the time it needs to fully charge.
To keep your car battery in its best condition, make sure to try and drive your car regularly, for longer periods of time. If you don't drive frequently or typically only rely on your car for shorter trips, you can invest in a car battery charger. This can keep your charge at the levels you're looking for, and even help give you a jump if your battery dies suddenly.
Keep It Clean
Proper care and maintenance of your whole car is essential to safe and enjoyable driving, so be sure to give your car battery all the TLC it needs and deserves. This includes keeping your car battery free from dirt and corrosion, both of which can negatively impact your driving experience.
Make sure to check your battery terminals regularly. If you notice any buildup, you can scrub that right off with a toothbrush dipped into a mixture of water and baking soda. Next, rinse off the mixture with a spray bottle filled with cold water. Thoroughly dry the entire battery with a nice clean cloth, and you're ready to head back out on the road.
Lights Out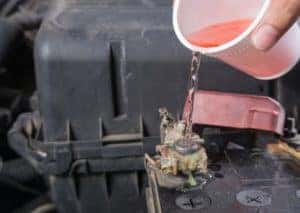 When exiting your vehicle, make sure all the lights are turned off. It sounds like common sense, but it's especially important if you're keeping your car battery long lasting. Headlights, car door lights, and even overhead cabin lights can all conspire to drain your battery faster than you can imagine.
Additionally, try not to use features like air conditioning or the radio when your car is idling; like the lights, this can quickly drain your battery. Idling in general is not ideal for your car's battery, so do your best to avoid it as often as possible.
Visit Our Service Center Today
Still have questions about keeping your battery long lasting? At Pat Peck Honda, we've got you covered. Our cutting-edge service center is staffed with hard-working professional technicians who know the ins and outs of a wide variety of different vehicles.
Whether you're driving through Gulfport, Long Beach, or Biloxi, we're committed to providing superior care and service that keeps your car running safely and smoothly for years to come. If you think you need a battery replacement, just schedule a service appointment today!